An extraordinary Christmas gift voucher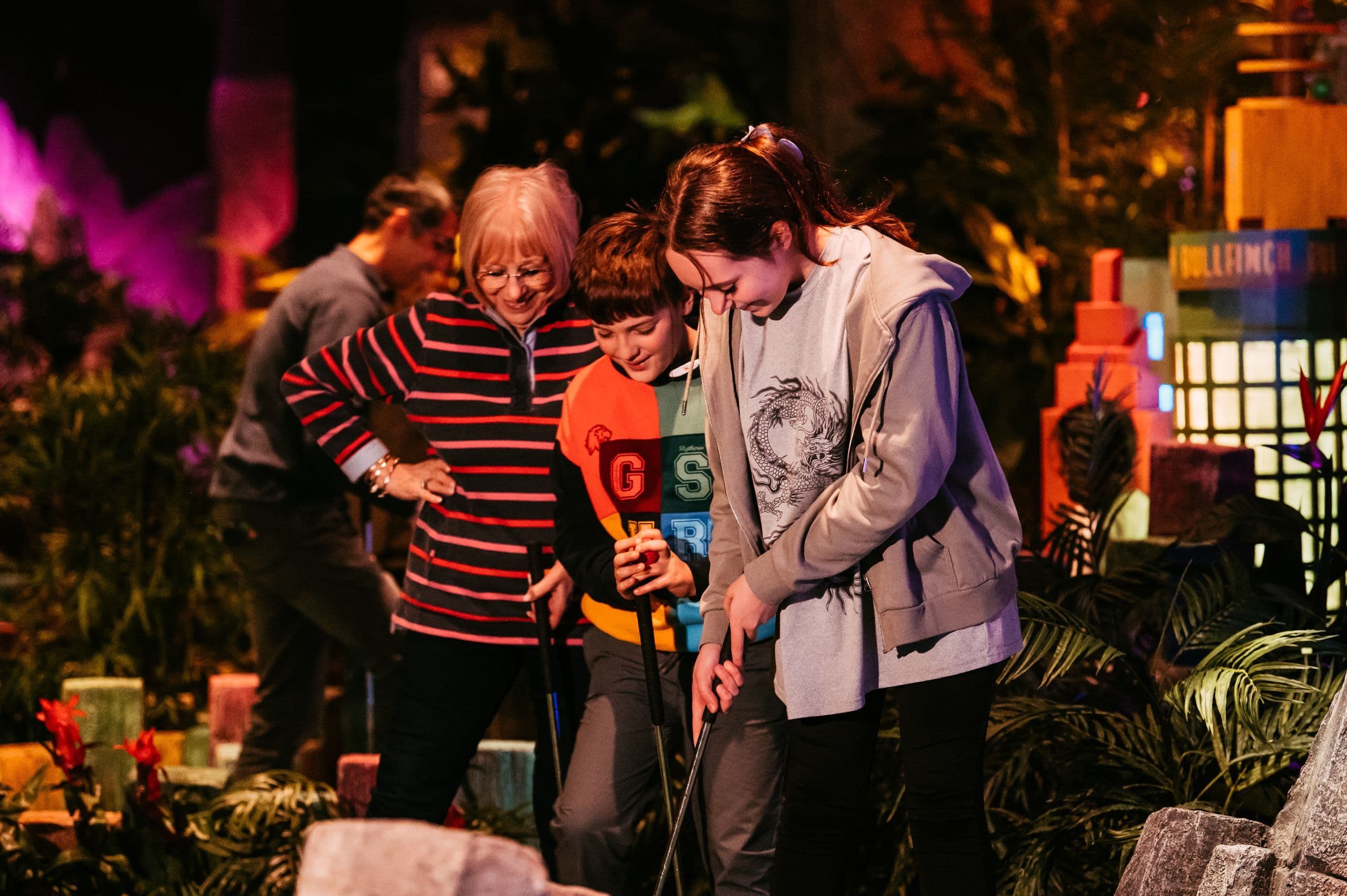 With Christmas just around the corner, now is the perfect time to start planning your Christmas gifts! Luckily, Treetop has you covered. With our Christmas gift voucher you are able to whisk someone off on an extraordinary adventure through our tropical rainforest.
Whether you're looking for a fun filled activity for the family or an exciting date trekking through the jungle, Treetop has something for every intrepid explorer.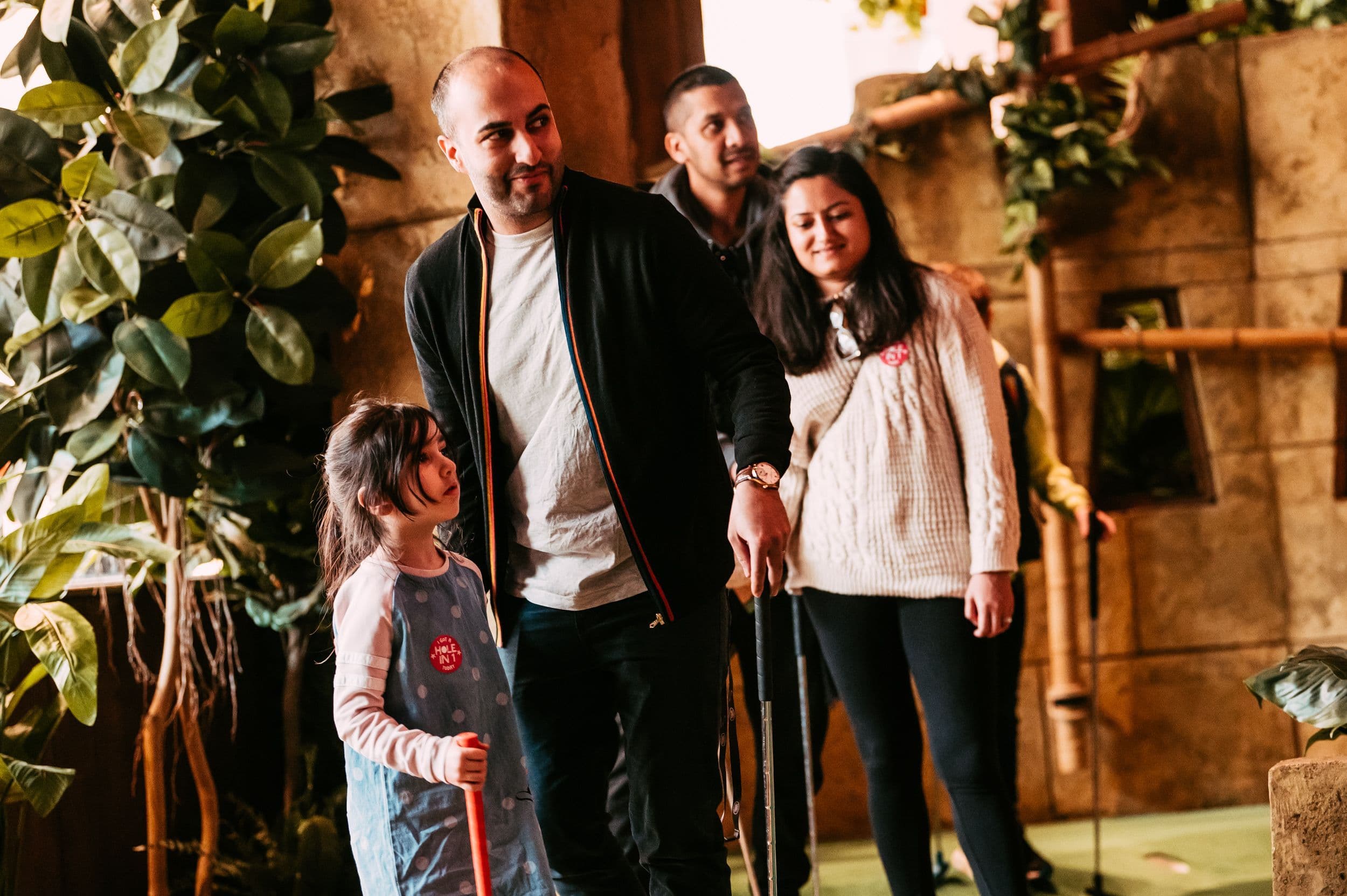 An epic family adventure.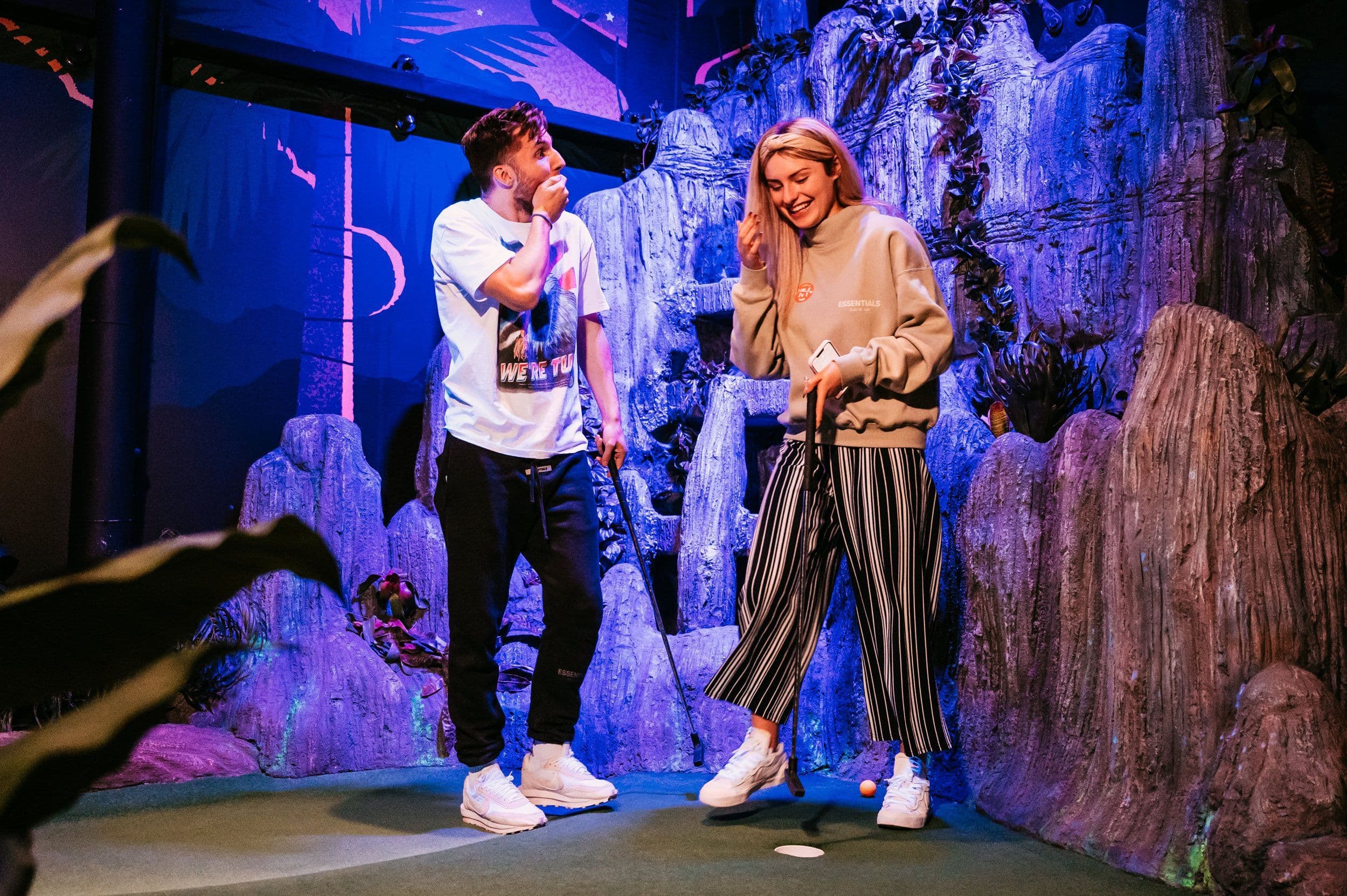 A first date where romance blossoms in the jungle.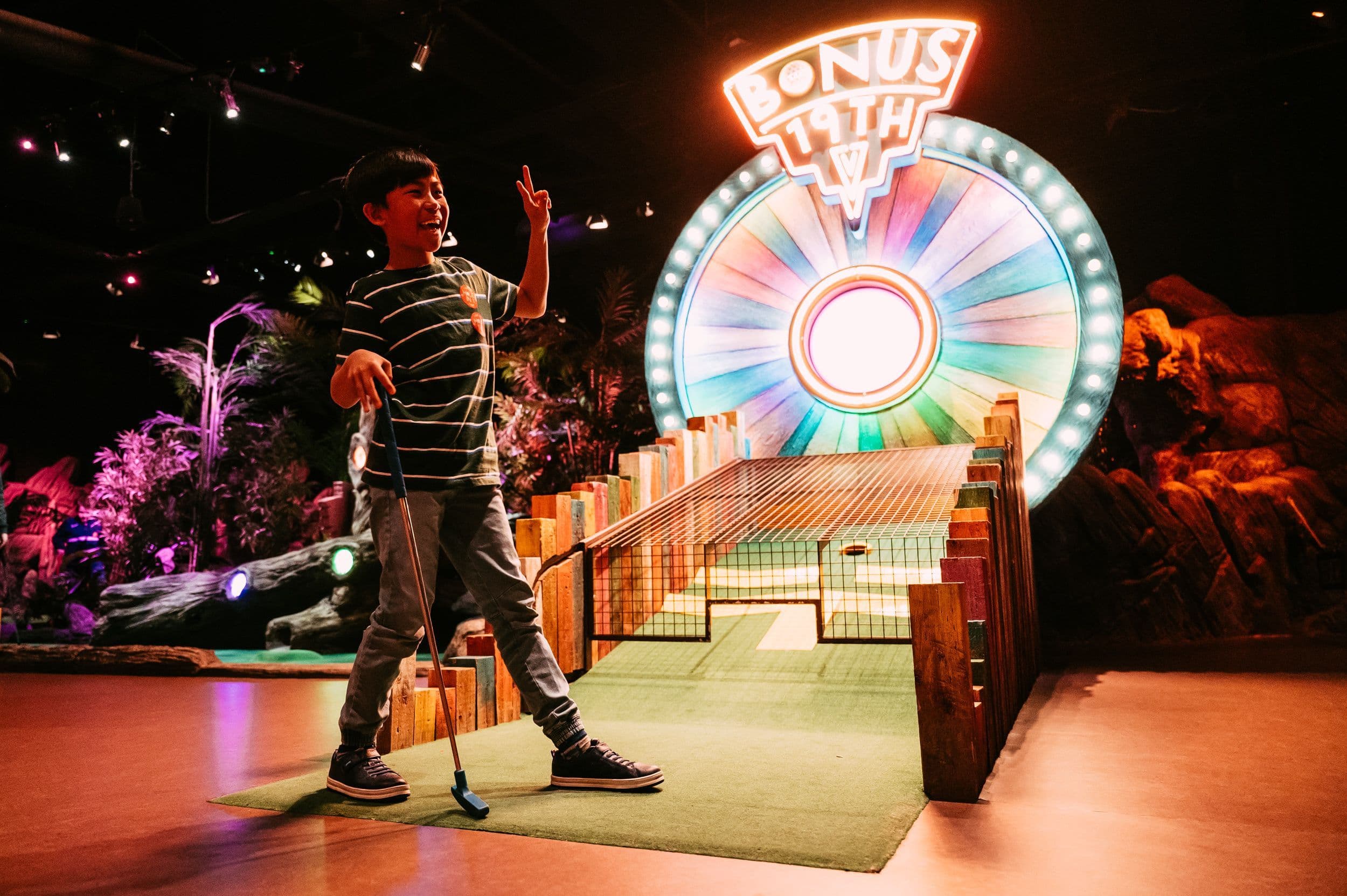 A chance to show your friends and siblings whose the king at mini golf.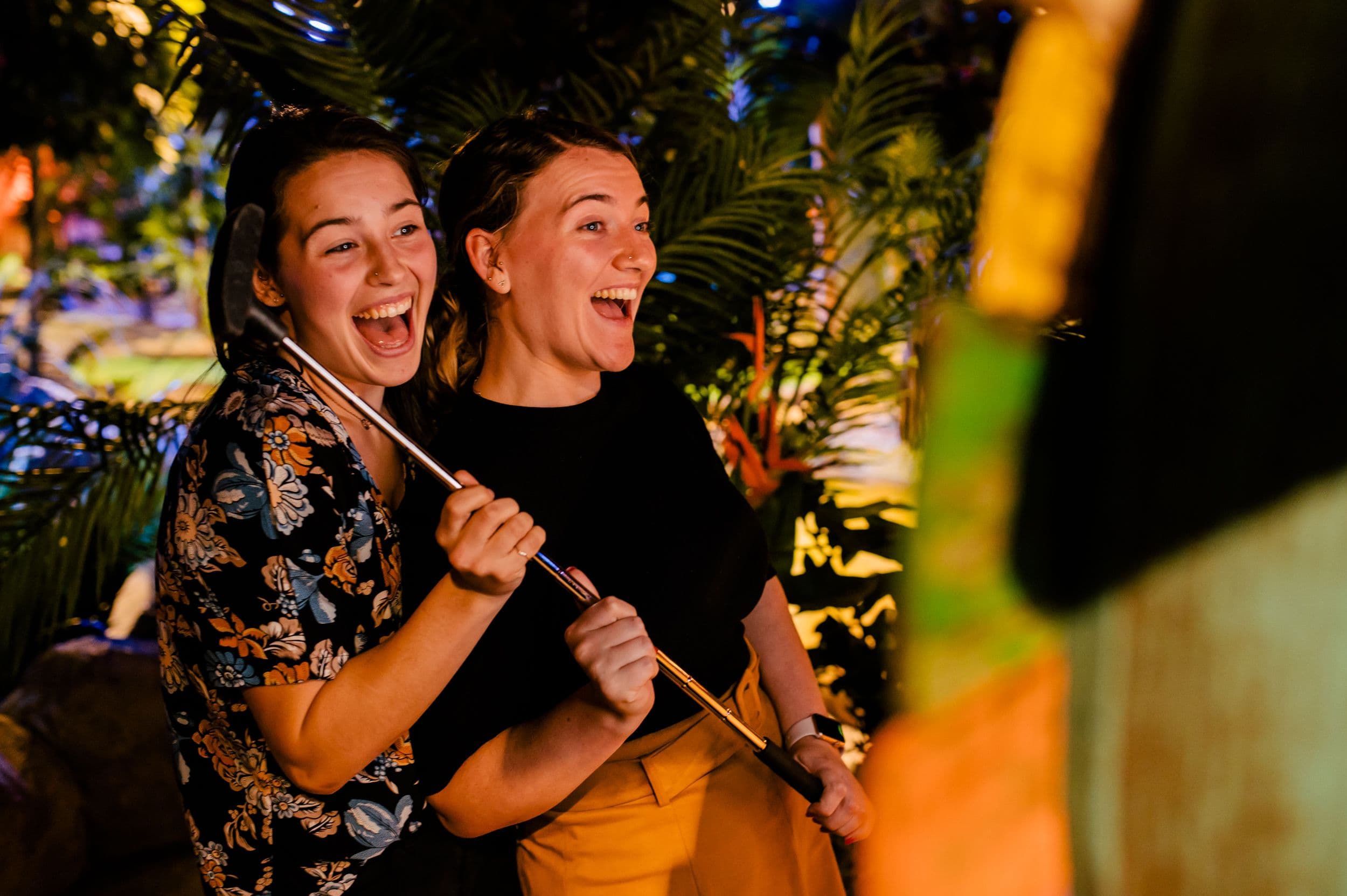 An fun adventure where lifelong memories are made.
Ancient wonders and wisecracking wildlife is guaranteed; essential trekking gear will be provided (mini golf balls, clubs, scorecards)
Pro tips
E-gift gift vouchers are available. So, you can buy now in a flash and be ready just in time for Christmas morning.
Don't forget to add your name in the message so the person you send it to knows who it is from (they'll definitely want to thank you).
Our Christmas gift cards can be used in any Treetop jungle (currently sprouting in Cardiff, Manchester, Leicester, Birmingham and Metrocentre).
The Market
NEW: Winter Menu
A Treetop Christmas gift card is not just rainforest-redeemable for tropical mini golf. You can also use them for our delicious pizzas, cocktails, mocktails and more! This winter we have launched our brand new winter menu, filled with plenty of Christmas classics and sprinkled with a bit of Treetop twist. At Pizza Cabana you can find 3 brand new pizzas, including our popular Pigs 'N' Blankets, as well as freshly baked Biscoff doughsticks. *Pizza Cabana unavailable at Metrocentre. At the Jungle Buzz Café you can treat yourselves to a range of new drinks, including our Biscoff White Hot Chocolate. Make your way to The Thirsty Toucan and you will find Christmas favourites such as a Snowball cocktail and Spiced Appletini Mocktail.