Explore Treetop Adventure Golf
A wondrous world of mini golf
Calling all intrepid explorers — think you're ready to face the jungle? Lose yourself in an extraordinary adventure across two indoor 18-hole courses.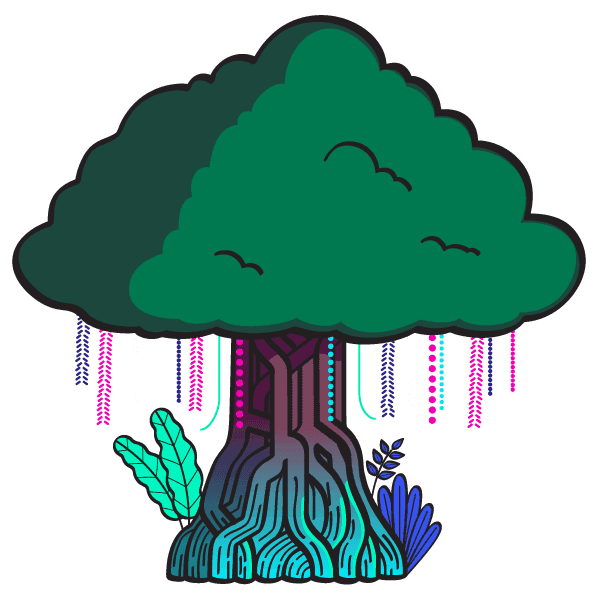 Local Guidebook
Your trip to Treetop
Save the decoding for the cryptic carvings – your visit made easy by our Treetop tour guides.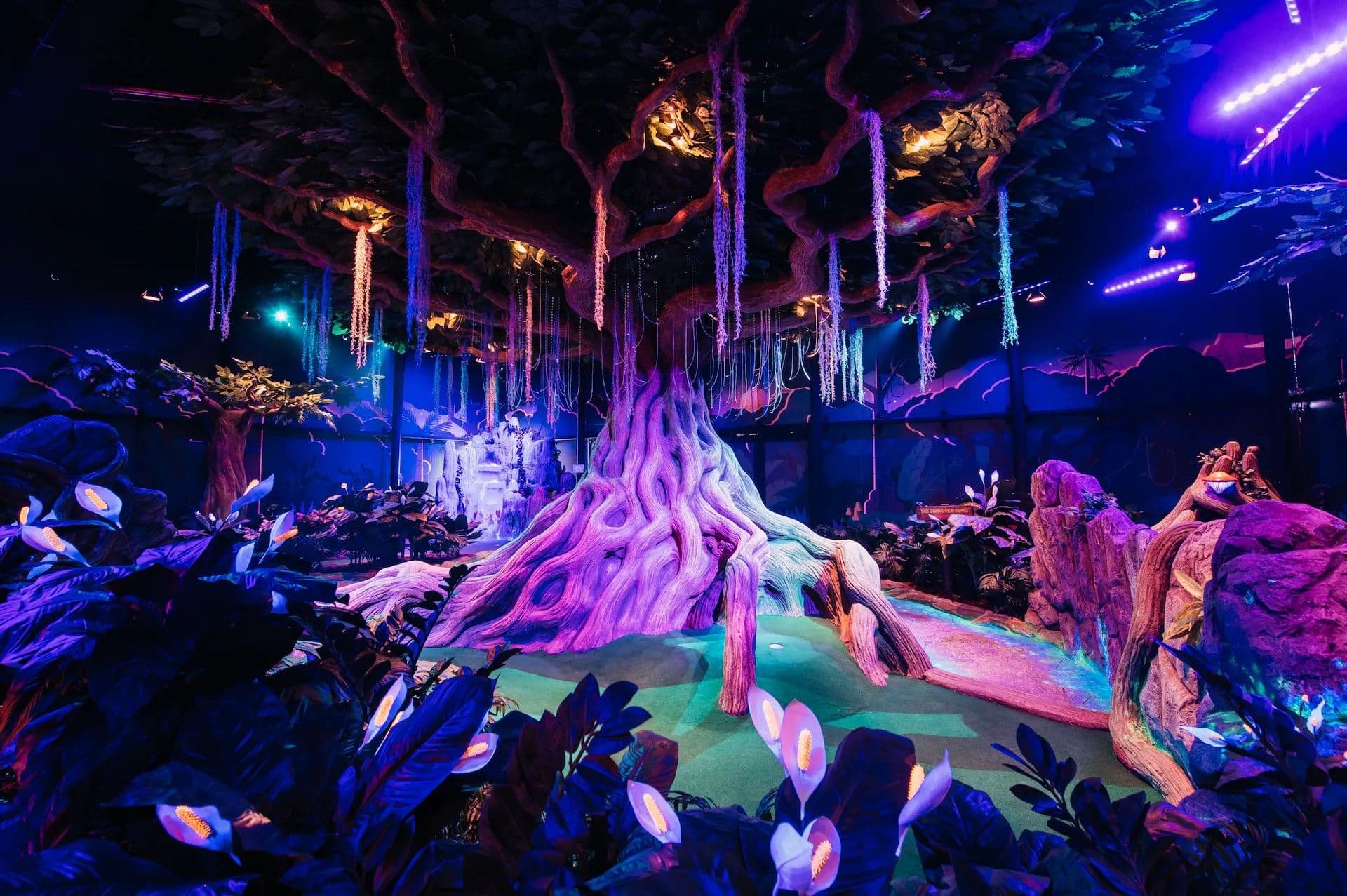 Metroentre
The market
Local guide to eating and drinking
Lost recipes, local specialties — explore the extraordinary flavours of The Market's Pizza Cabana, The Thirsty Toucan bar and the Jungle Buzz Café.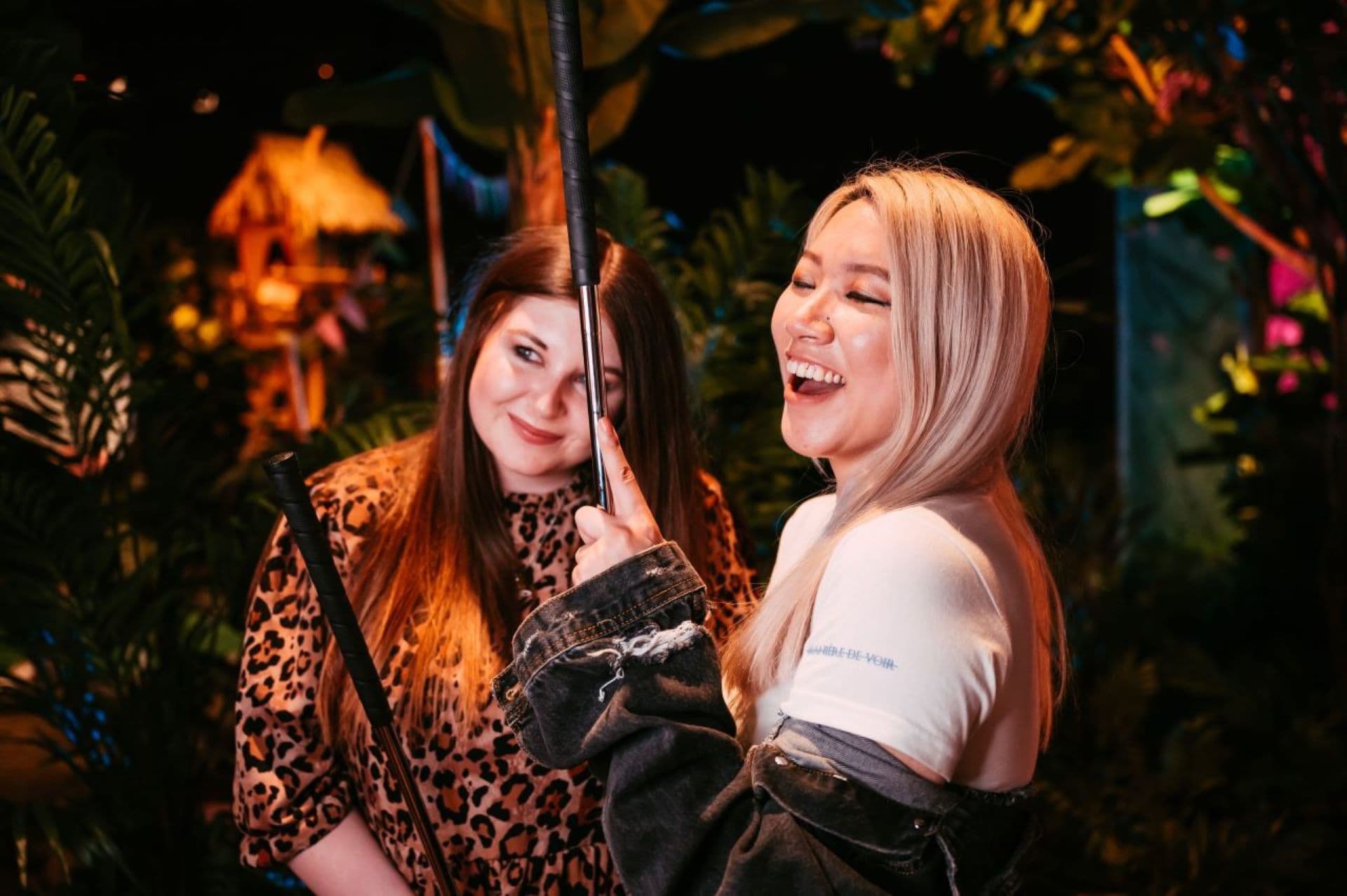 Visit us
Ready to go?
Looking for your next adventure? Choose your destination below to begin planning your mini golf expedition.
Our party packages
VIP Experiences
At Treetop, taking the trip of a lifetime isn't the stuff of myth and legend. Experience an extraordinary group tour with our VIP Experiences.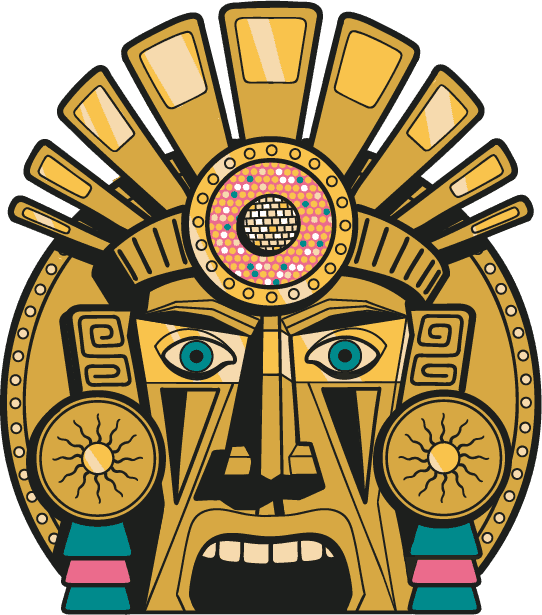 Visitor centre
Ask our guides
Questions and queries about your extraordinary adventure? Hit them this way.