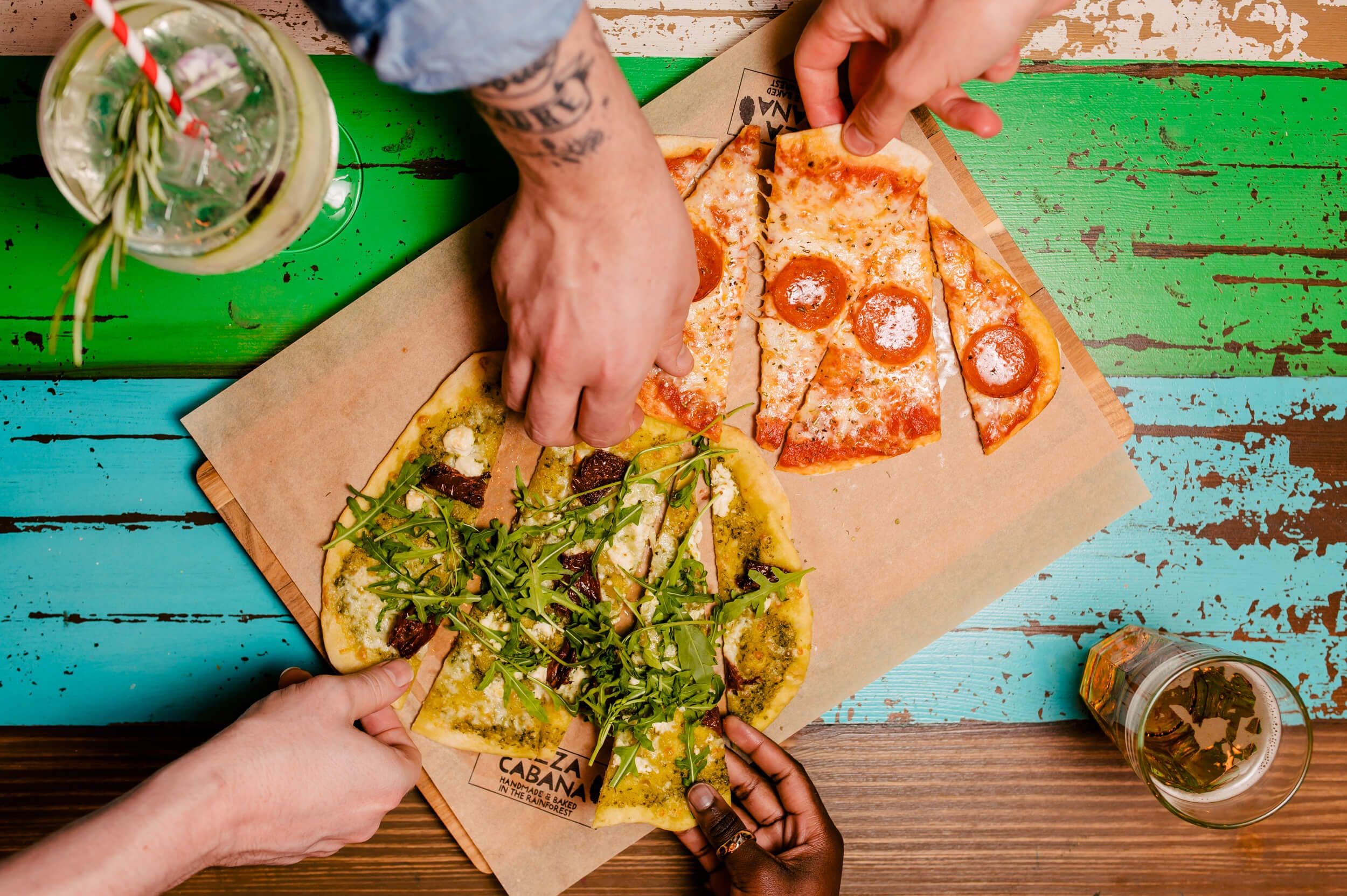 Fresh Pizza At Pizza Cabana
Eat & Drink
Pizza Cabana - the village food shack
Thanks to a group of Italian exchange students, fresh pizza has become almost exclusively the only thing jungle residents eat (apart from the odd banana and coconut).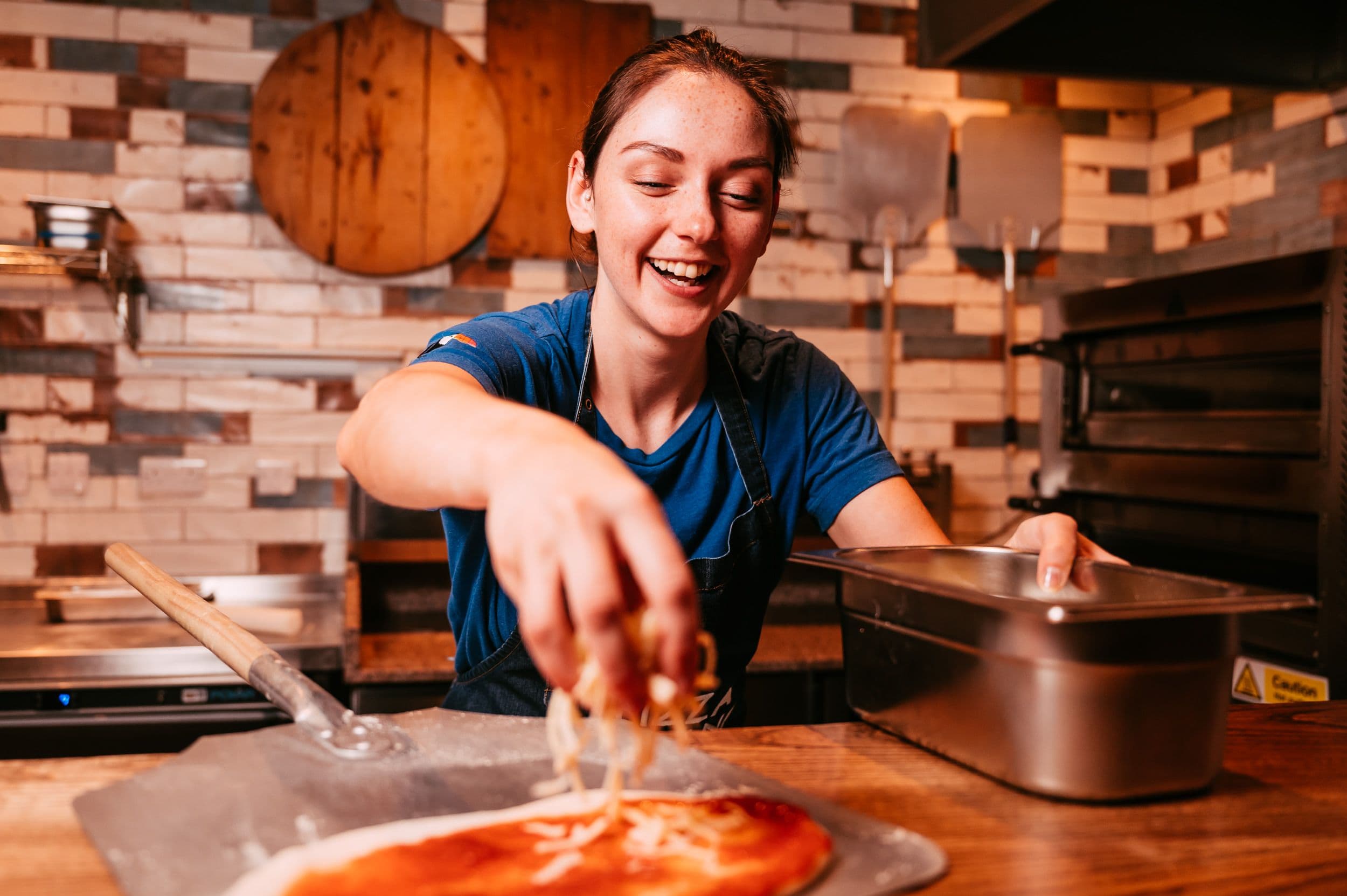 Handmade, every day
Fresh scenery, fresher flavours. We make every ball of dough and splash of sauce by hand, right here in the jungle.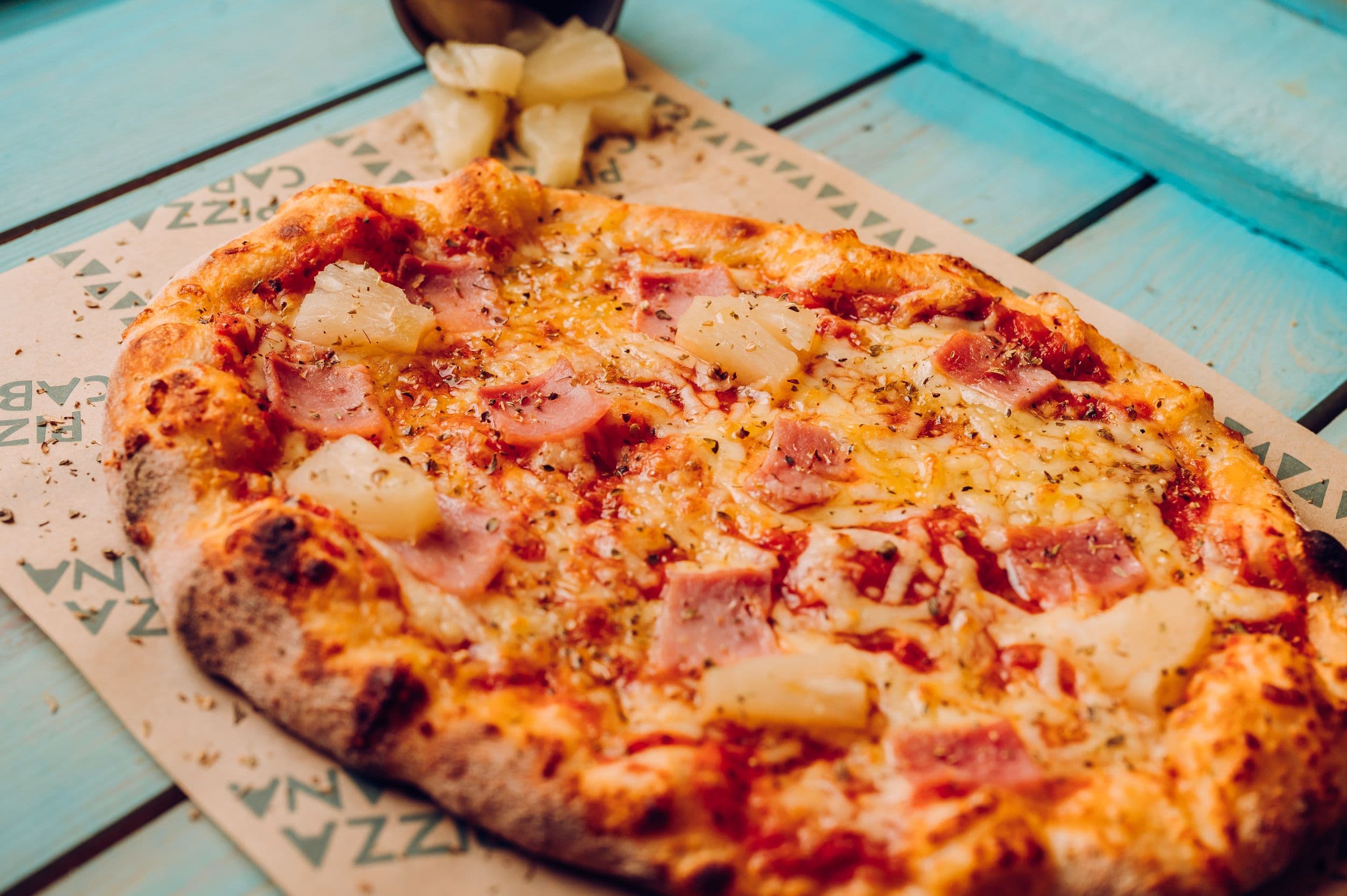 Wonderfully Wonky
The Italian exchange students who started this stall may have lost the pizza shape in translation, but the flavours are certainly well-rounded. Amazingly authentic and wonky bases, each and every time.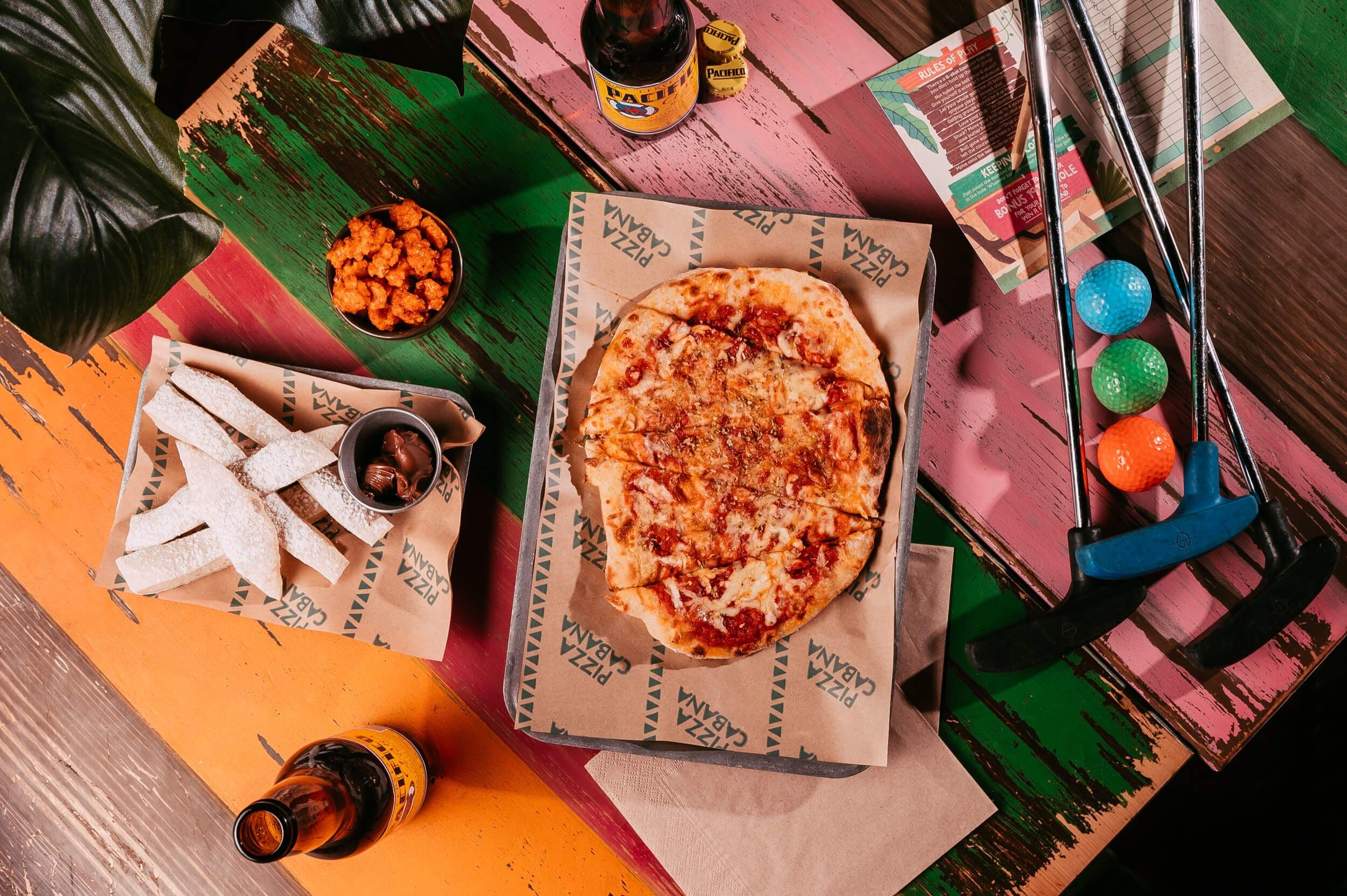 Something For Everyone
We heard you liked exploring — and we've got a number of gluten free pizza and vegan pizza options to satisfy your search for the best.
Our pizza
Talking toucans and mystic masks aren't the most surprising thing you'll find in our jungle.
It's actually authentic, handmade pizza. Made to order with the pizza dough and natural ingredients.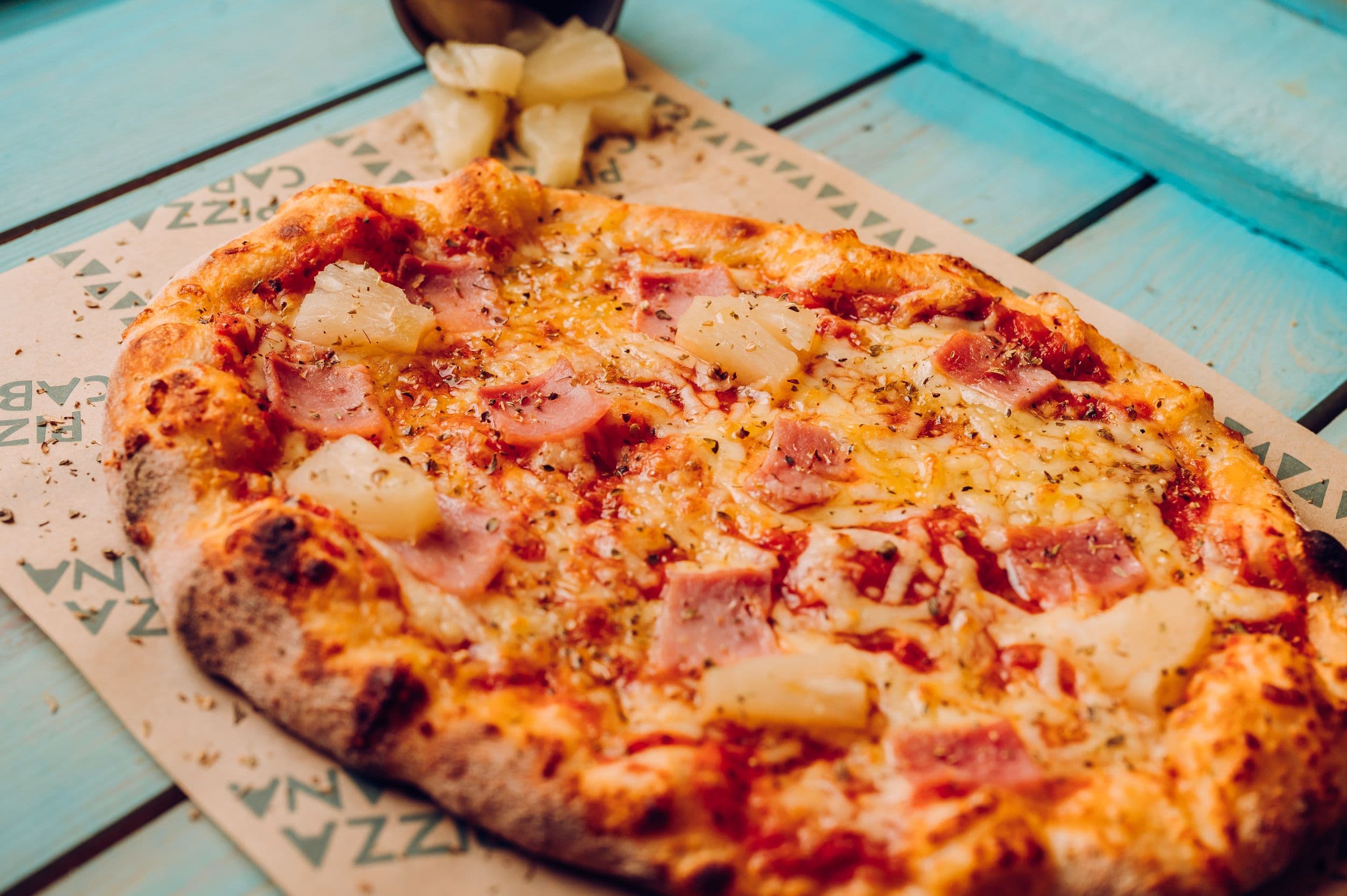 Tropical

Ready to ruffle some feathers in the rainforest? Juicy ham teams up with sweet pineapple on mozzarella and tomato sauce.

£5.95

Cheesy does it

Margherita pizza made rainforest-fresh. Melted mozzarella on tomato sauce with an oregano seasoning. Cheesy, simple, delicious. (V)

£5.45

Sacred Tomato

A no-cheese classic. Sweet, rich tomato sauce, zingy garlic, olive oil and a sprinkling of aromatic oregano. All hail the power of tomato. (VG)

£4.95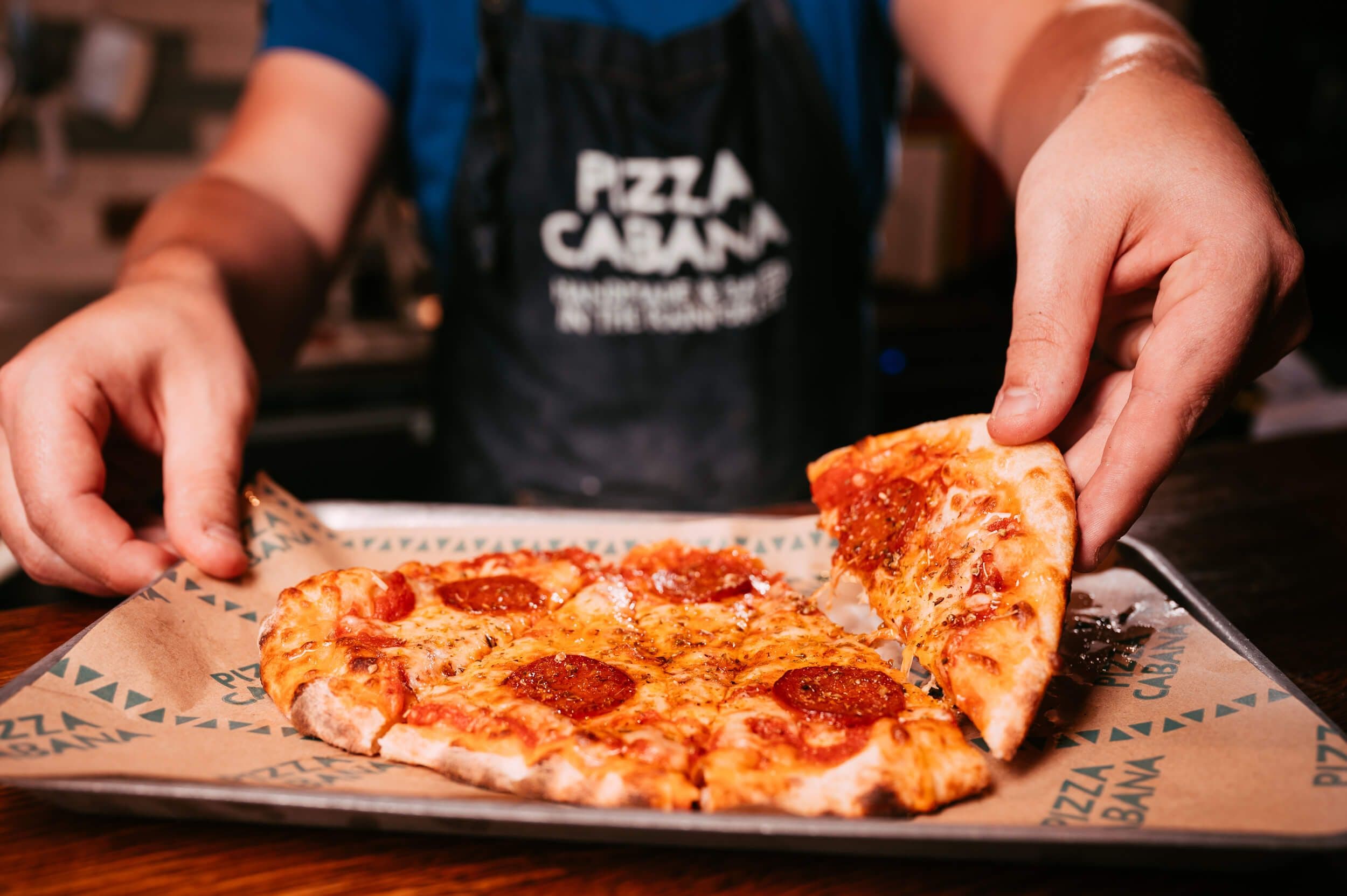 Sizzle & Swing

Put some zing in your swing with smoky pepperoni on gooey mozzarella and a tomato sauce base

£5.95

Brie-top adventure

Creamy brie and sweet red onion jam on mozzarella and tomato sauce. Take your taste buds on an epic quest.

£6.75

Garlic Bread

A deliciously soft dough base smothered in garlic butter. Great for sharing between team mates. (V)

£3.45 (Make it cheesy +£1)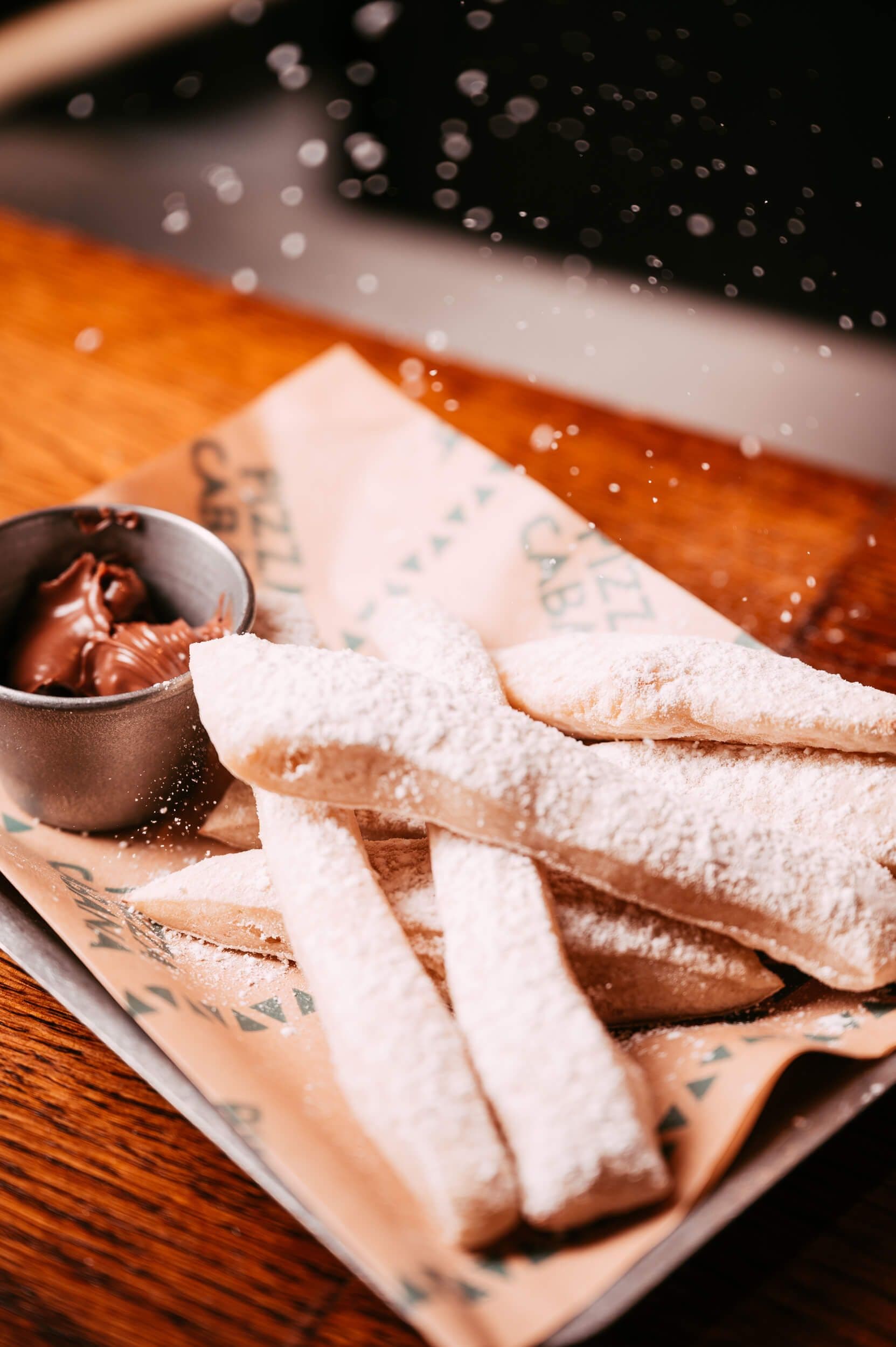 Dough sticks & Nutella®

Fancy a dip? Batons of fluffy dough, served with Nutella for some hazelnut-flavoured dunking.

£3.50
Allergens guide
Review our full list of allergens and dietary considerations before take-off to Treetop.
Allergens guide