Treetop Golf Metrocentre
Mystic temples and ancient wonders await.
Welcome to the tropical jungle. One of the most exciting things to do in Gateshead, you'll adventure through wondrous terrain in our two indoor 18-hole mini golf courses — be careful of ancient spirits and discover lively locals along the way. Once your appetite for adventure is fulfilled, delve into the best bars and bites the Amazon has to offer.
Metrocentre Coming Soon
Opening 6th October
Opening 6th October
Opening 6th October
Opening 6th October
Xmas Party Packages Live
Book your Festive VIP Experience today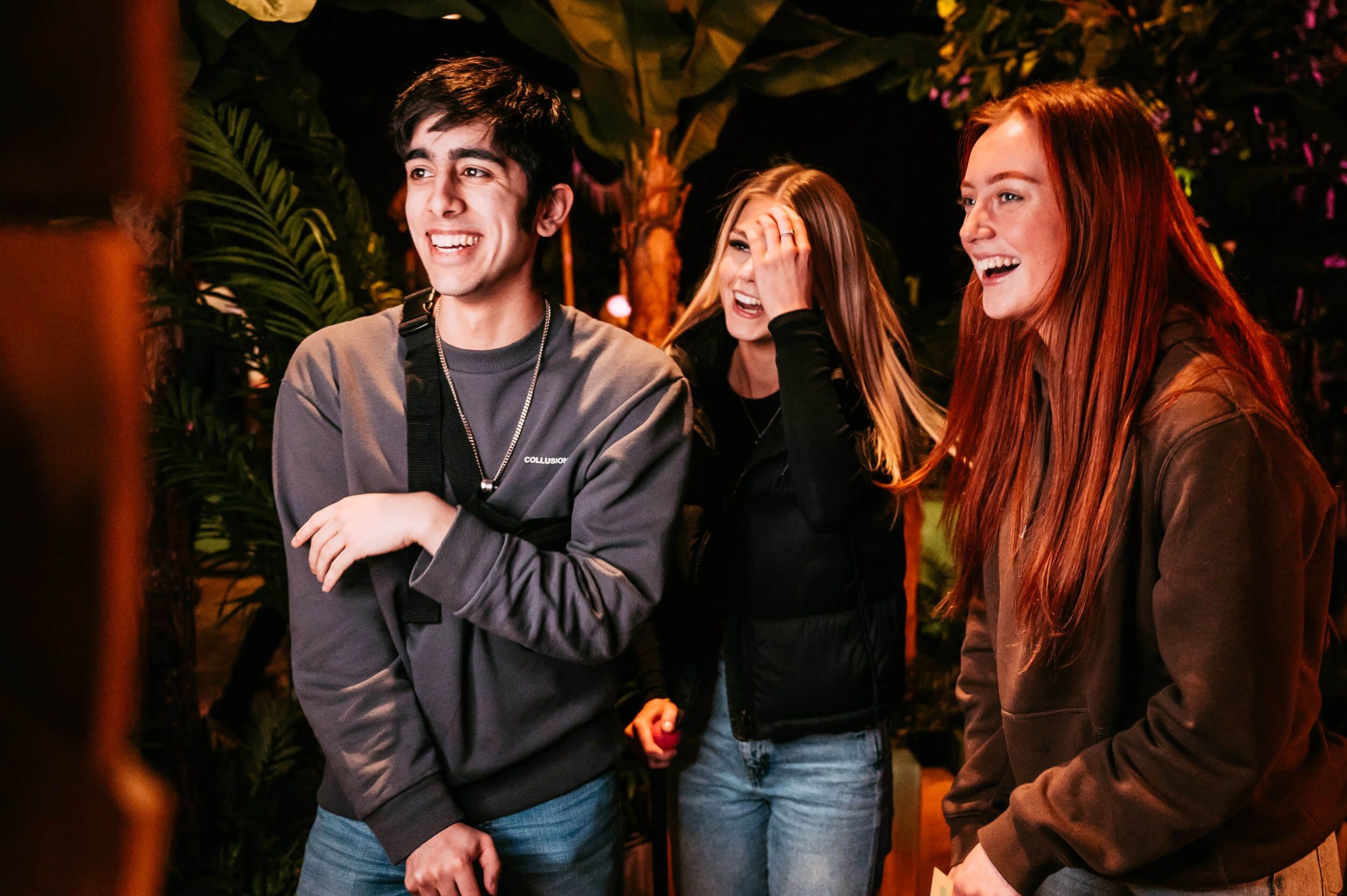 Explore Treetop Adventure Golf
Mini golf Metrocentre
Feeling lost before you've made it to the lido? Your visit made easy by our Treetop tour guides.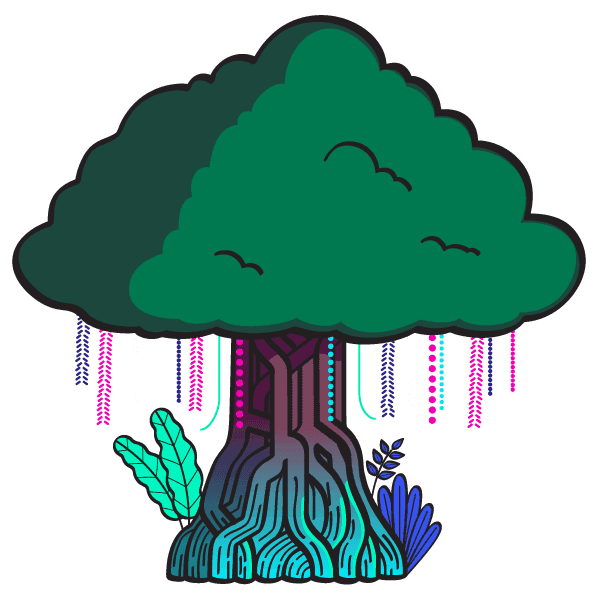 The Market
Local guide to eating & drinking
Lost recipes, local specialties — explore the flavours of our buzzing market's coffees, cocktails and handmade pizzas.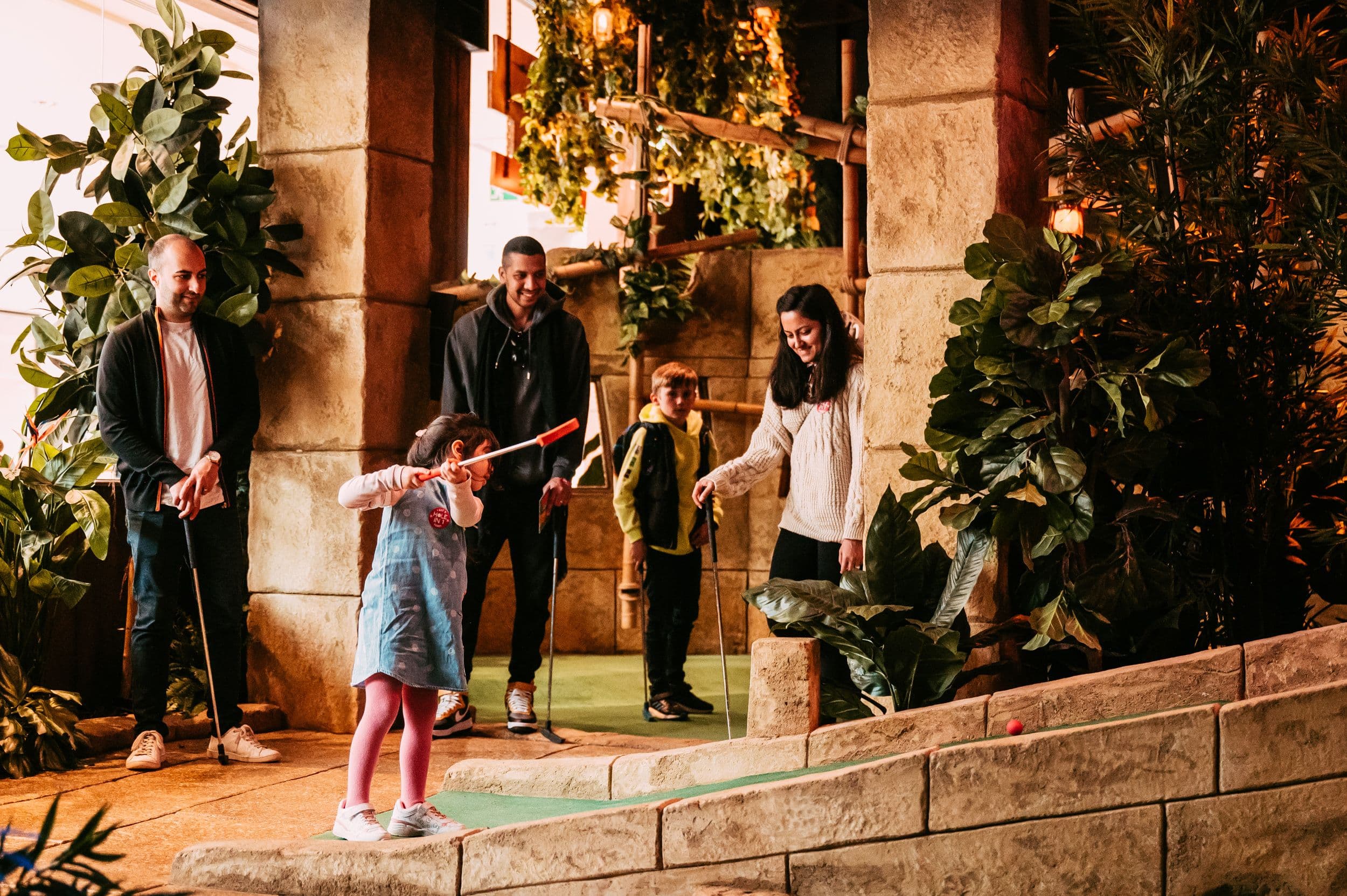 Our party packages
VIP Experiences
At Treetop, taking the trip of a lifetime isn't the stuff of myth and legend. Experience an extraordinary group tour with our VIP Experiences.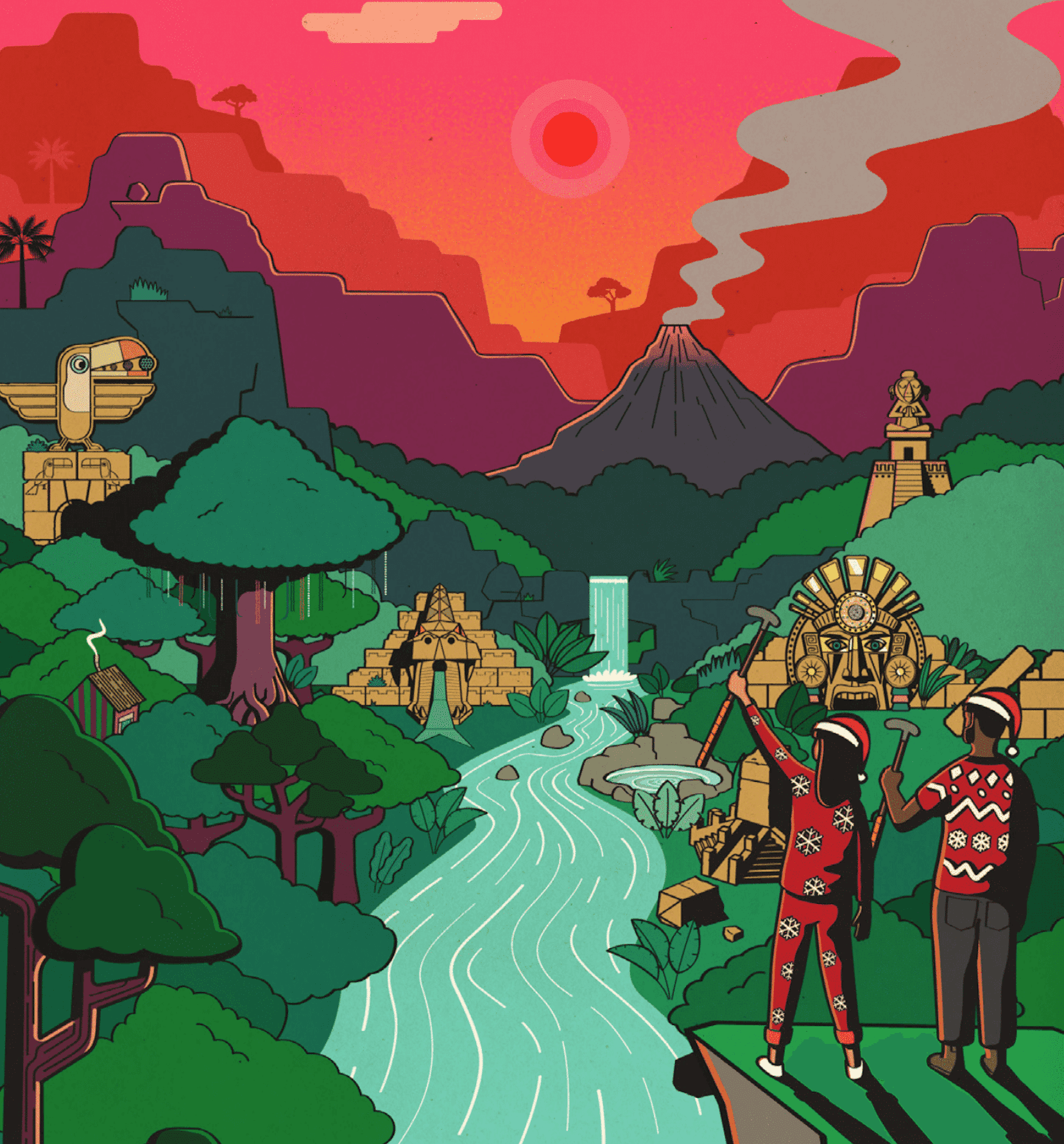 Xmas Packages
Festive VIP Experiences Now Live
Book Now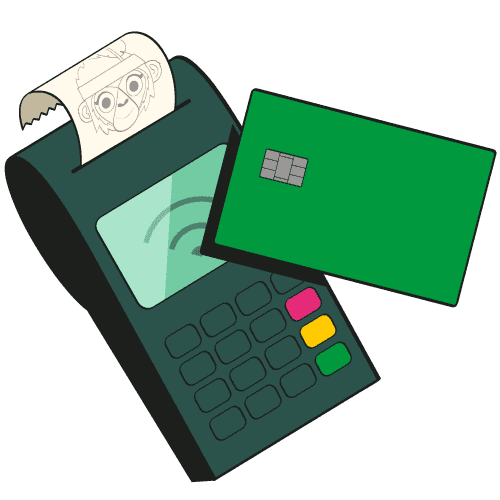 TRAVEL TIP #1
We're cashless
To speed up check-in and get you trekking faster, the only coins you'll find at Treetop are ancient aztec. Please be prepared to pay with card.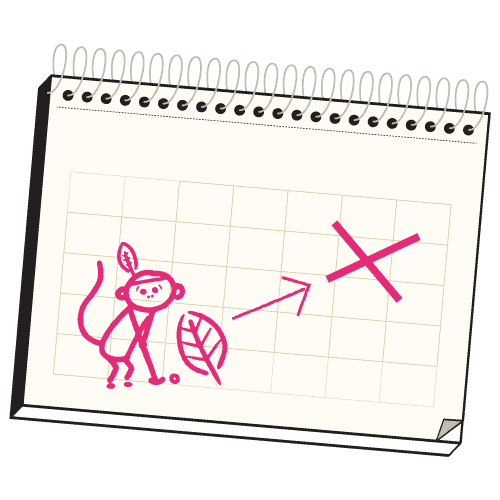 TRAVEL TIP #2
No booking policy
We prefer to roam the jungle free — show up whenever you're ready to play and our guides will get you going.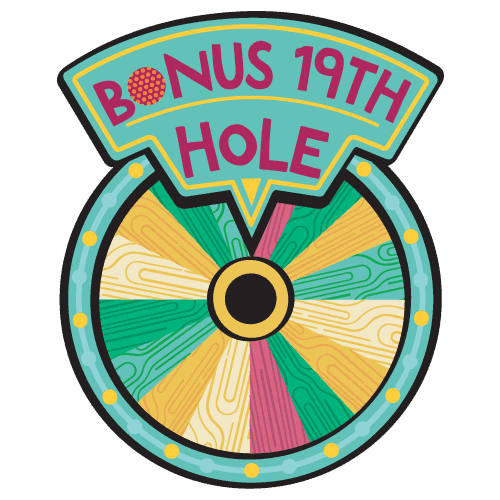 TRAVEL TIP #3
Win a free game
Every adventure includes a shot at our Bonus 19th hole — turn one hit into an extra 18.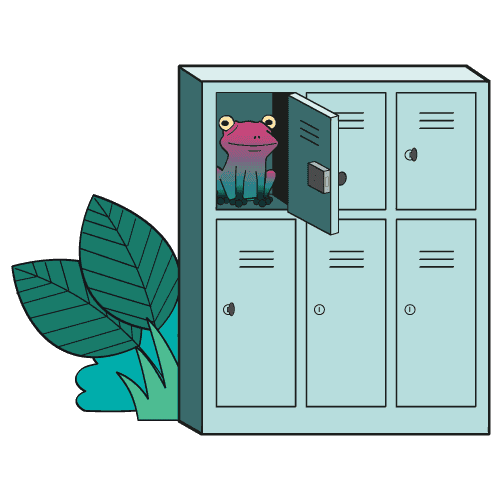 TRAVEL TIP #4
Use our free lockers
There's no need to monkey around with backpacks and jackets — lock them securely for free.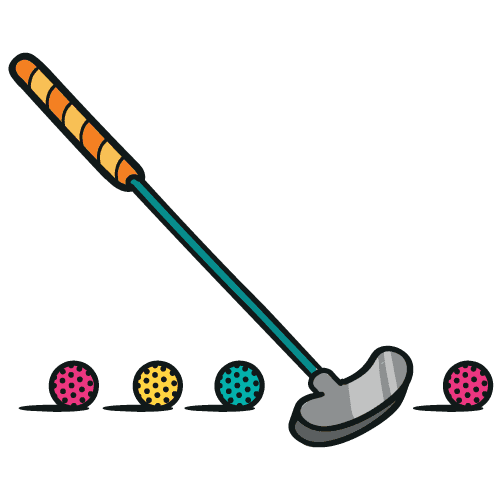 TRAVEL TIP #5
Play more
Don't settle for only half the story. Play both our extraordinary courses for a full day of adventure.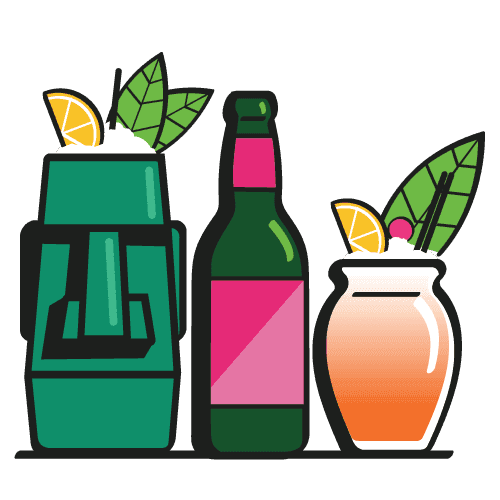 TRAVEL TIP #6
FUEL YOUR EXPEDITION
Discover all your favourite flavours in The Market — uncover local specialties at Pizza Cabana, The Thirsty Toucan Bar and the Jungle Buzz Café.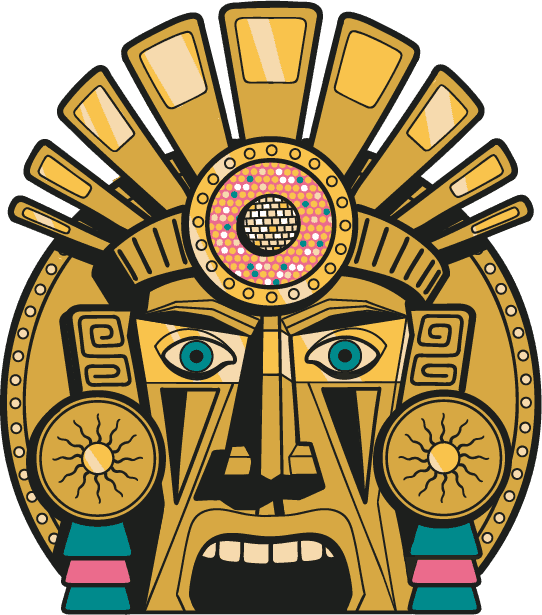 Visitor centre
Ask our guides
Questions and queries about your extraordinary adventure? Hit them this way.