Date night in the jungle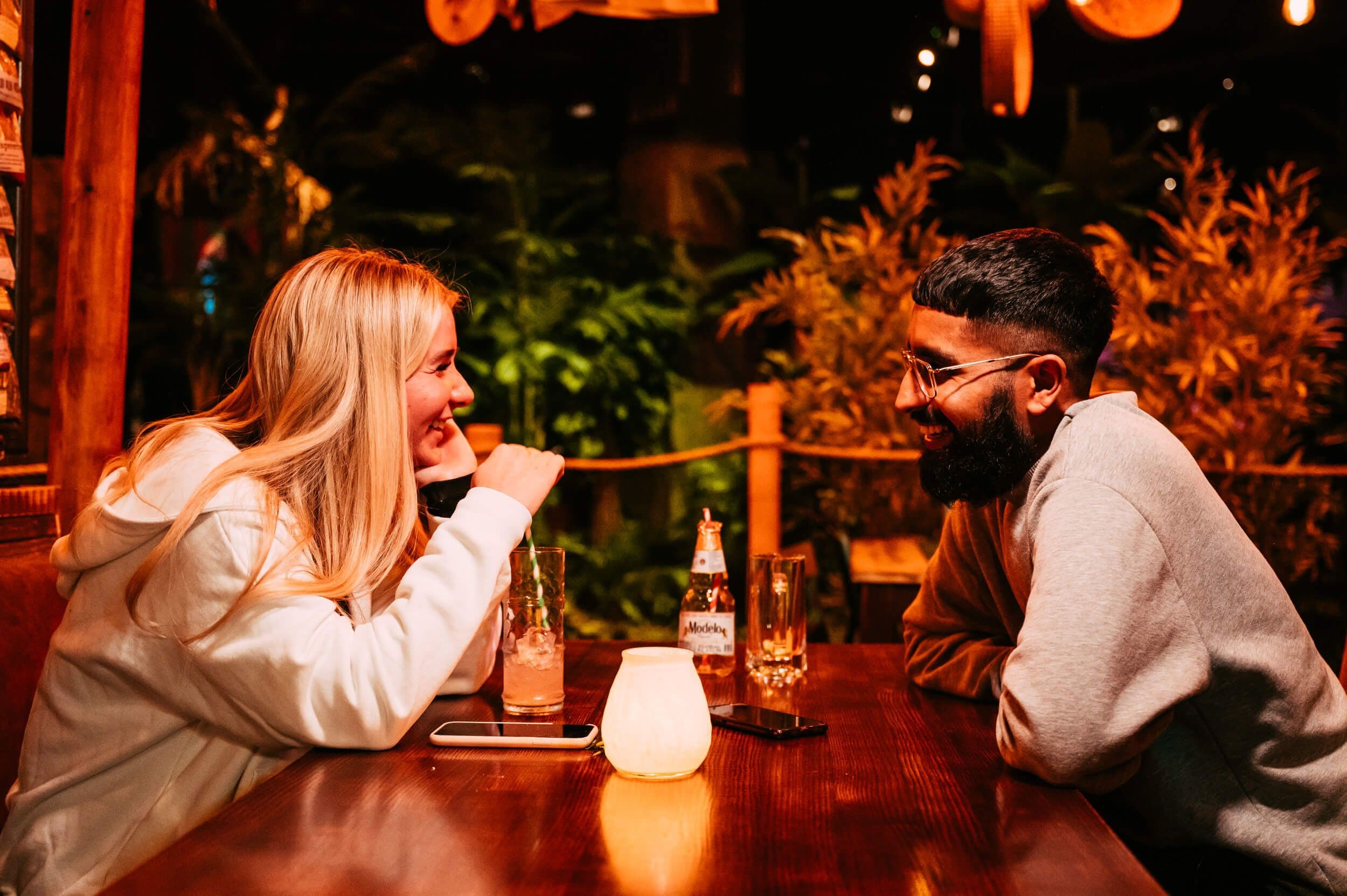 Treating your date to a tropical getaway has never been easier. Enjoy a special rainforest rendezvous, with two intimate 18-hole mini golf courses, tropical cocktails and mocktails. Plus, a free photo booth where you can create lasting memories together.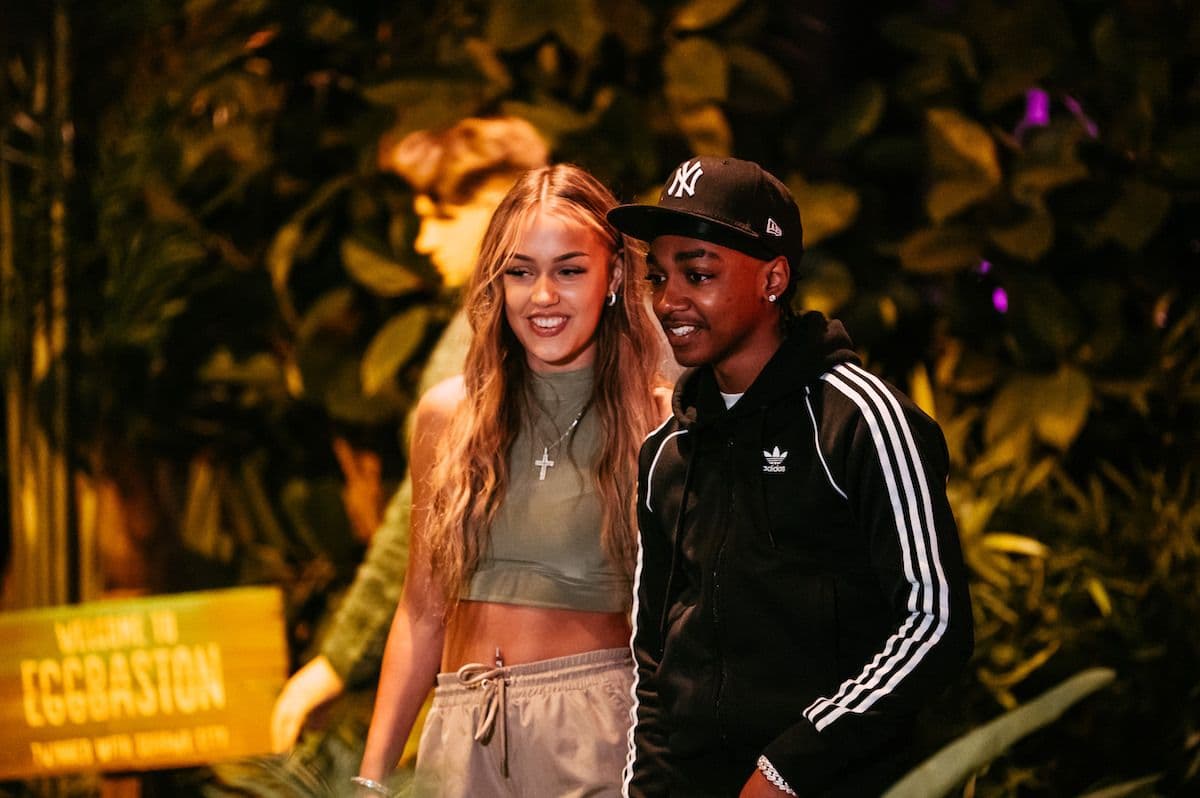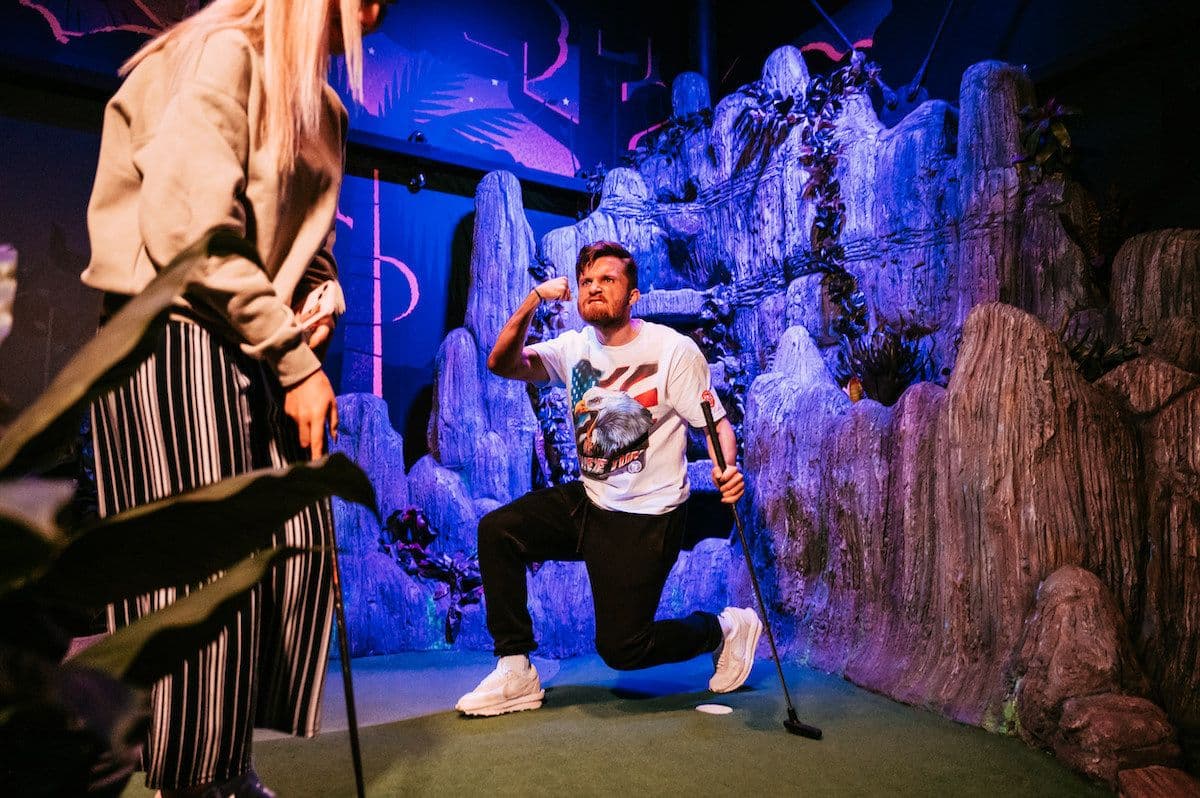 Nothing says romance like Tropical cocktails and tree frog serenades
Celebrate date night in the jungle
Hold hands as you swing down Birdie Boulevard. Gaze at rare gems in Rainbow Creek Mine. And bask in the rugged romance of Raging River Falls. It's one of the wonders of the world (probably). All of it soundtracked by the low chatter of the rainforest and the unmistakable Toxic Trio.
Love begins with food and drink
After breaking the ice on the course, settle down in The Market and sample the extraordinary flavours of The Thirsty Toucan bar. From Bamboo Coolers to Nature's Nojitos. Goji Cosmos to the Tropical Smash. We'll help you find something to settle those first date nerves. Love at first bite? fall head over heels for the Sizzle and Swing from Pizza Cabana, and don't forget the Jungle Buzz Cafe, where the conversation is only surpassed by cracking coffee and sweet treats.
Extraordinary Mini Golf > Roses and chocolates
Looking for a romantic Gift Idea?
With ancient wonders and wisecracking wildlife guaranteed, our gift vouchers are a memorable way to treat someone special. And since they're official rainforest currency, your loved one can trade them not just for mini golf, but also scrumptious handmade pizza, drinks and snacks.
The market
Local guide to eating and drinking
Lost recipes, local specialties — explore the extraordinary flavours of The Market's Pizza Cabana, The Thirsty Toucan bar and the Jungle Buzz Café.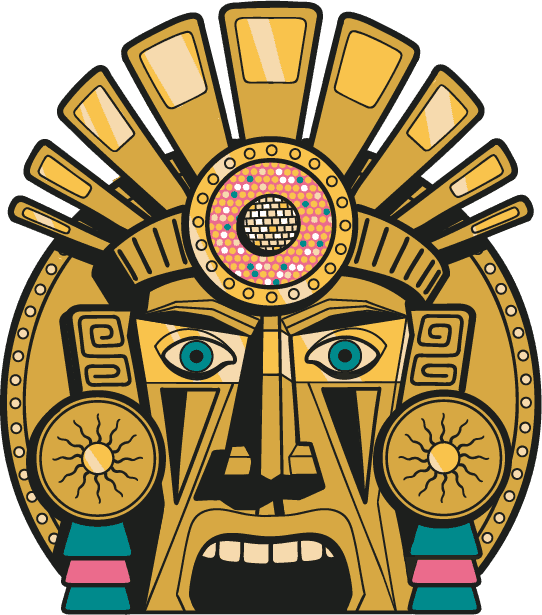 Visitor centre
Ask our guides
Questions and queries about your extraordinary adventure? Hit them this way.